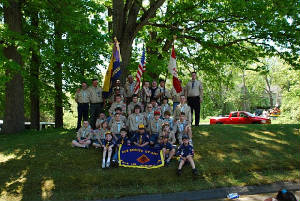 Chick here for more Whitewater Photos
Pack 101 News & Information
Boy Scout Troop 101 would like to thank The leaders of Cub scout Pack 101 for their Service to The Scouting Program.
Please Note; All information is not posted here for safety reasons.
How to find Treasure Valley Scout Camp, Take Rt 122 to Paxton center take Rt 31 south heading to spencer, watch for signs on right about 3 miles on right.
From Spencer, take Rt 31 North to Paxton Watch for signs on left side of 31.
E-mail Sign-up
www. auburnpack101.com for more information